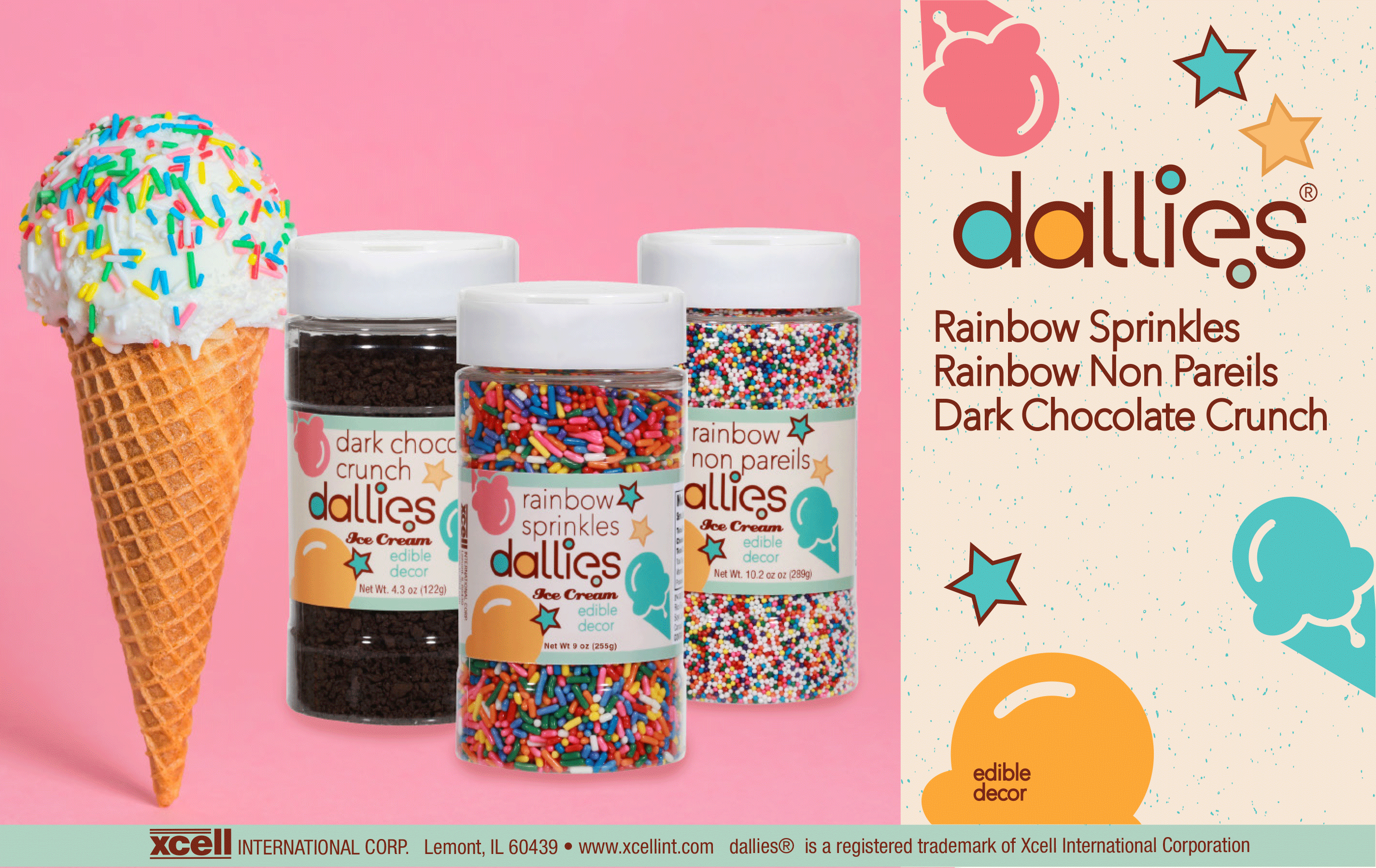 It all started over 30 years ago…
Xcell International Corporation created its very own niche in the gourmet coffee industry with the introduction of its unique four compartment jar featuring gourmet coffee accents. Quality creamer and flavoring combinations in the four-cell jar was a notably different offering, and the overwhelming market reception led to the addition of sugar sprinkles and gourmet seasonings and spices to the family of multi compartment jars. Sales really boomed with the introduction of the Dean Jacob's Bread Dipping Seasoning line...
Driven by an ever-changing consumer market, Xcell's creative team is continually working on new products with packaging designed to enhance them. It is our commitment to bring a consistent flow of new and innovative products to the marketplace.
A natural progression into gourmet dessert lines featuring Mousse, Cheesecake, Crème Brulee, Ice Cream and Cookie Kits, Funnel Cake, Molten Lava Cake and Cupcake & Frosting Mixes has been testimony to success through innovation and quality. Additions that are more recent include Dean Jacob's Spice Grinders, Pizza Kits, Popcorn Kits, Humorous Spice Versions, and Pretzel Dip Mixes.
Through the years, Xcell International Corporation has enjoyed steady growth and the need to expand its facilities to meet the continued demand of a receptive market.